For Families
We created Disney Mickey's Typing Adventure to teach young children to type – and enjoy learning to keyboard! They will be delighted with Mickey Mouse, Minnie Mouse, and friends as they embark on a magical adventure in Typelandia. Rewards, exciting animations, and fun games await them.
For Schools
Get your students ready for the Common Core and online testing with Disney Mickey's Typing Adventure. Based on the #1 Best-Selling Kid's Typing Program, Typing Instructor, the proven educational design, motivating story, entertaining theme, fun games, and rewards will get your students successfully keyboarding – and enjoying it!
The Village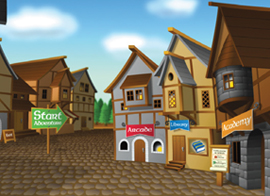 Click on the Start Adventure sign to begin your typing adventure in Typelandia!
The Arcade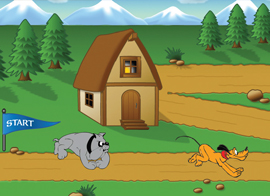 Visit the Arcade to play games with just keys you have learned.
The Palace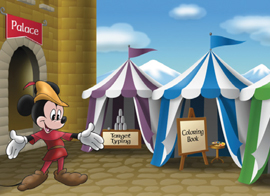 Once you reach the Palace, you can choose from several new activities!