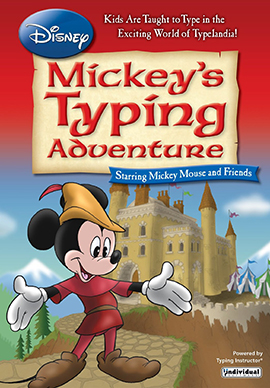 Get Your Kids to the Head of the Class!
Disney Mickey's Typing Adventure was specifically designed to teach young children keyboarding skills. As a parent you know that typing is like learning to play the piano — it takes practice. While playing the piano is an elective, typing is now a required skill beginning in the 3rd grade, as the Common Core and other tests require student responses online using a keyboard.
Your kids can use the same software at home that many schools use across the globe and get a head start! They will love typing with Mickey Mouse and friends. An exciting story unfolds as they are taught to type. They get to be the hero and help Mickey's friends, Minnie, Daisy, Donald, Pluto, and Goofy, solve the mystery. Includes 11 typing courses, certificates of accomplishment, and 7 fun typing games — the perfect way to practice!
Only $17.99 for a personal family license for 5 users.
The Arcade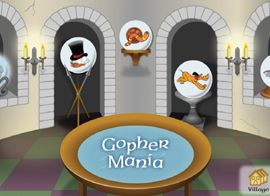 The Arcade includes 5 challenging typing games that can be played in a variety of ways.
Typing Adventure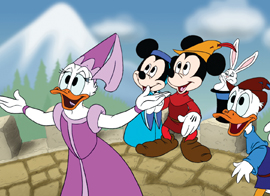 When kids solve the magical enchantment, they become the hero of the story!
Typing Games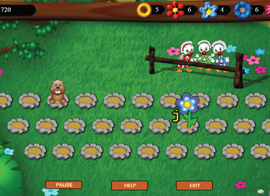 Fun typing games, like Gopher Mania, reinforce finger-to-key memory.